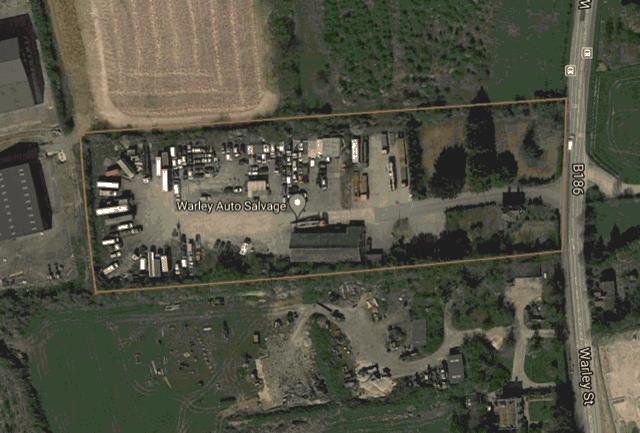 25th August 2021 | Mark Mannering
Mass & Co are pleased to announce the freehold sale of the former Warley Auto Salvage Site in Great Warley, Brentwood to Synetiq.
The site, which is located just off the A127 and measures approx. 3.4 acres (1.38 hectares), was put on the market on behalf of its former owners in March this year. As anticipated, after an extensive local and national marketing campaign, the property quickly attracted a significant level of interest with some 30 viewings taking place. Numerous bids were received resulting in a best bid process with the final unconditional offer meeting the asking price.
New owners, Doncaster based SYNETIQ, one of the UK's leading integrated salvage, dismantling, and recycling businesses will operate the site as its first Smart Hub strengthening its South Eastern coverage.
The site will be home to a wide range of client services including online vehicle auctions, green parts supply, and recycling, processing a portion of the 50,000 salvage and end of life vehicles handled by SYNETIQ each year. Strategically located near the M25, the new Smart Hub will improve the efficiency of the business's transporter and parts delivery fleet, reducing vehicle mileage and CO2 emissions.
Mark Mannering at Mass & Co comments – 'We are very pleased with the result achieved for our client and for the buyer. The level of interest in the site demonstrates the increasing demand for commercial land in the County.
Much of the interest in the Warley site came from owner occupiers around the country, many of who are still desperate to secure land for their occupational requirements. Land for employment uses is becoming very short in supply with much of the potential land in the region being taken for residential development, as residential land often attracts the highest price! But the scarcity of commercial land, be it for owner occupation or development, will mean continued demand and an increasing pressure on commercial land values.'
As demonstrated by the demand for this site Mass & Co are looking for freehold or leasehold land to market and we very much welcome any potential opportunities that can be brought to our attention. We act on behalf of a number of retained clients who are seeking industrial/commercial land from 2-10 acres. If you have land to sell or rent please contact Mark at mark.mannering@massandco.com or call – 01277 201300