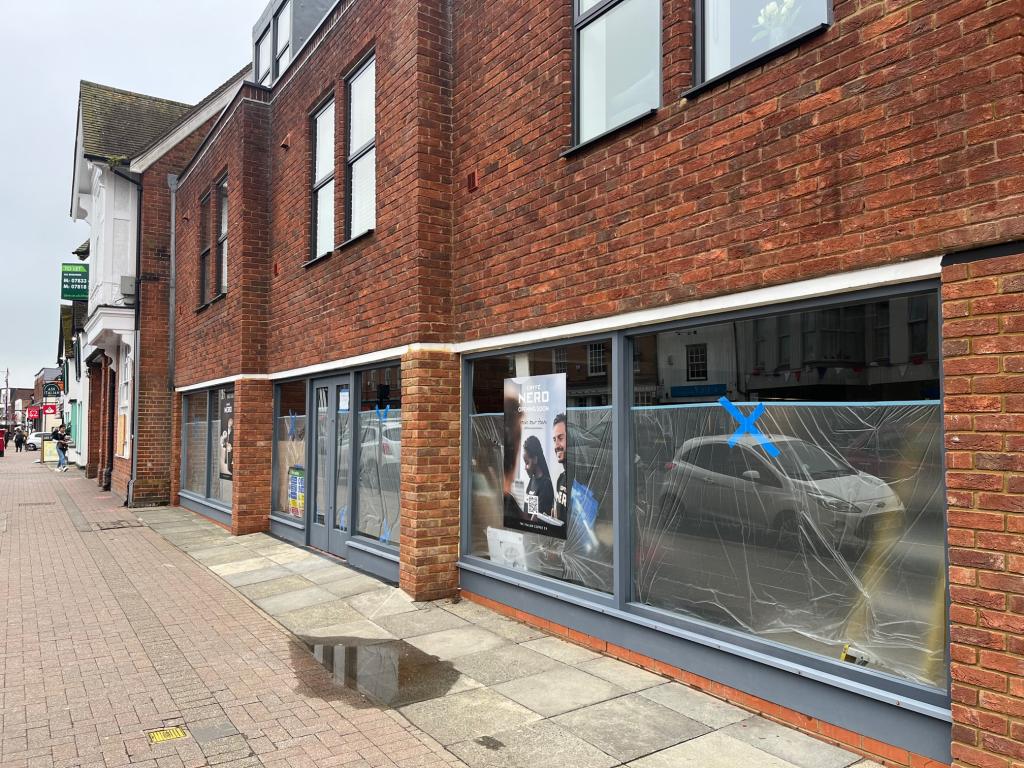 5th May 2023 | Mark Mannering
Mass & Co are pleased to confirm that the former Clinton Cards unit in Billericay High Street has been let to Caffe Nero.
Squires House which is positioned in the middle of the High Street has recently undergone re-development and refurbishment with the upper floors now converted from offices to residential apartments and the ground floor re-configured into three retail spaces. The largest unit has been leased to Caffe Nero who are now in occupation and fitting out for a summer opening. The two smaller units have been leased to local retailers.
Mass and Co acted for the developer and Landlord, Klara Squire Limited, as sole leasing agents for the commercial spaces.