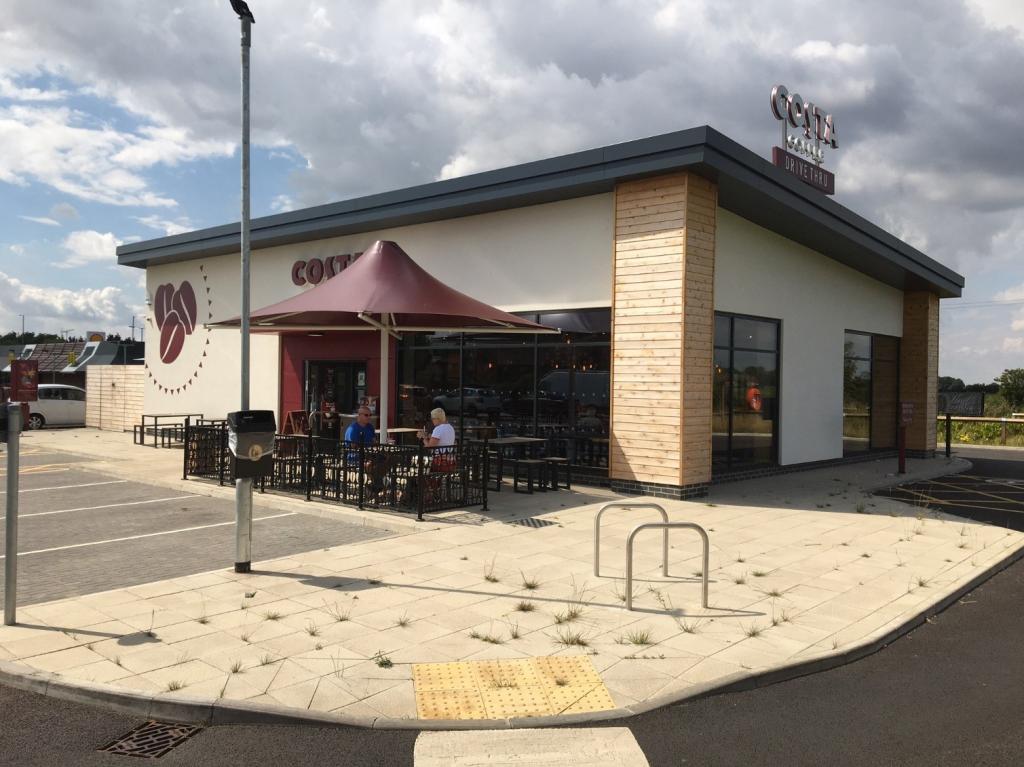 11th August 2021 | Mark Burton
On behalf of CAMNO Properties Limited, Mass & Co agreed terms for a lease with Costa Limited for a new drive thru store at Freebridge Park, Clenchwarton Road, West Kings Lynn PE34 3LW. Mass & Co has subsequently arranged a sale of the freehold interest to developer L2 which recently completed the development.
Costa Coffee has joined other roadside occupiers within Freebridge Park including McDonalds, Premier Inn, Brewer's Fayre and Shell.
Freebridge Park is strategically placed to serve King's Lynn, Wisbech and the heartlands of west Norfolk and east Lincolnshire. It has direct links onto A47 and A17, is only 2 minutes away from A10 and is the busiest roadside location on the regional road network.
A further plot of two acres is under contract on the basis of a freehold sale to a Government Agency.
Availability
Plot G, Freebridge Park, adjacent to Costa Coffee with frontage to Clenchwarton Road at the entrance to Freebridge Park. The site extends to 0.57 acres and has planning consent for a 2,484 sq.ft. drive thru unit but would also suit other roadside and retail uses.
There are a further two plots of 0.97 acres and 0.83 acres available which would suit a wide variety of commercial uses.
Mass & Co is instructed by CAMNO Properties Limited, to secure interest on either a freehold or leasehold basis. For further information please contact Mark Burton - mark@massandco.com
Development and Investment Agency is one of a wide range of professional services provided by Mass & Co.