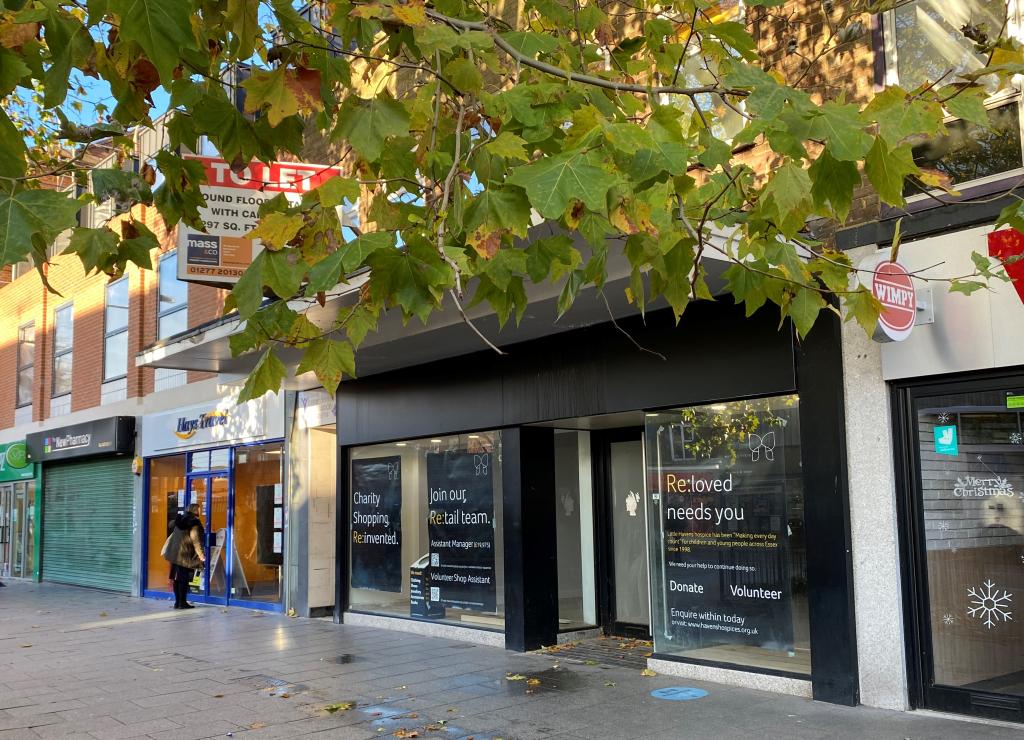 31st October 2022 | Mark Mannering
Mass & Co are pleased to announce that the last of the former NEXT units in Brentwood High Street has been leased to charity Havens Hospices.
The former NEXT store originally combined three separate interconnecting shops, which have all been re-let following NEXT's decision to close its Brentwood branch last year.
Two of the units were let earlier this year to The Tooth Doctor and Wimpy with the final letting to Havens Hospices now completed, following internal modifications to the building.
Havens Hospices provides palliative nursing and supportive care to adults and children living with complex or incurable conditions. Their specialist Care Teams can support them and their family living throughout illness, death and bereavement, in the comfort of their own home and through their hospice services, Fair Havens and Little Havens.
Mass & Co wish Havens Hospices every success with their new store, which opened at the beginning of December.